(一財)日本語教育振興協会認定校

Association for the Promotion of Japanese Language Education Certified School
東京教育専門学院では新型コロナウィルス感染拡大防止対策のため、来学の際はマスク着用と事前のご連絡をお願いしております。

          

     

東京教育専門学院・多摩川校              

事務局 桜田

Outline of School
Considering of the future of students coming to Japan fascinated by remarkably modernized Japan and join our school, Tokyo College of Education Tamagawa School, our main objectives is to enhance human resources, who can appreciate Japanese culture and the way of thinking deeply and objectively which leads to promote cross cultural understanding. 
The majority will go to a postgraduate school, national or private university or technical school after graduating from our school, and we sincerely hope that they  will act as a go-between for their own country and Japan in future.For those purposes, we aim to equip students with the necessary Japanese linguistic skills.
We provide students with high standard of teaching in professional environment combined with personal in nature.Principal of Tokyo College of Education Tamagwa school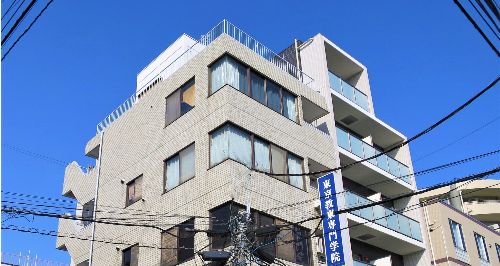 ● Students must have completed 12 years of education
in their homeland or have equivalent qualification.
● Students must be 18 years of age and in good health.
● Must or will be granted students visa.
● application form
● original graduate certificate
● school reports
● graduated photo
● Japanese studying course certificate (if any)
● employment letter or proof
● passbook copy
● 6photos ( 4 x 3 cm)
Financial support documents
● application form
● bank statement
● income proof
● supporter `s relationship proof. Ex. Birth of cert.etc.
● tax assessment

Upon receipt of all necessary documents. We will submit to the Immigration Bureau
which evaluateseach application.

We will deliver the approval result to each student accordingly
● 16 years or older (Please consult us in case you are younger than 16 years of age.)
● Visas other than Precollege Visa (Visa Waiver candidates, Work Visas,
Family Visas, Spouse Visas, Permanent Resident Visas, Long-Term Resident Visa,
Designated Activities (Working Holiday) VisasEach student is required to attain a visa
individually.)
● Course Period (three months)
● There will be a level check test at the entry to decide the student's class.
A test will be conducted every 3 months at the end of each term and the
result will decide the class in the following term.
● You must go back to your home country if you commit any of the following:
Law violations
School regulation violations
Late payments of lesson fee
Long period of absence
Bad academic performance
Noncompliance to the headmaster's instructions
● application form
● passbook copy Residence card
● 4 photos ( 4 x 3 cm)
Environment
Ota-ku Tokyo
Ota wards,Tokyo is the largest in Tokyo.There are nature such as Tama River and historic sites such as Ikegami Honmonji five-storied pagoda, you can learn Japanese in a quiet environment in the 23 wards of Tokyo. You can also go from schools to Shibuya, Shinjuku, Yokohama etc in 30 minutes using Tokyu Tamagawa Line, Ikegami Line etc.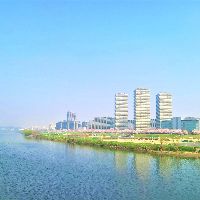 Planning to
University

 T

echnical college
Students who have studied Japanese at the Tokyo college of Education Tamagawa school have advanced to graduate schools, university, and Technical college. Recently, the number of students who go to Technical college to acquire various qualifications and aim to find a job at a Japanese company after graduation is increasing.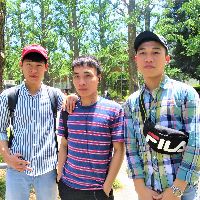 Life in Japan
 

Japanese

Habit

part-time job
Japanese customs and rules can be learned through orientation. The part-time work required for international students to live in Japan includes a restaurant near the school, cleaning at Haneda Airport, and warehouse work. Current students also enjoy various events such as fireworks displays and festivals that are held near the school.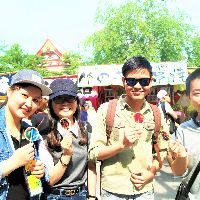 Course plan
Study abroad course Fees

EnroLLment period

Application Fee
1st year
2st year
Total
April
20,000 JPY
715,000 JPY
649,000 JPY
1,384,000 JPY
July
20,000 JPY
715,000 JPY
500,500 JPY
1,235,500 JPY
October
20,000 JPY
715,000 JPY
352,000 JPY
1,087,000 JPY
Farst year tuition fee

Entrance fee

Course fee

Material fee

Facility fee

Consumption Tax

Total

60,000JPY

540,000JPY

20,000JPY

30,000JPY

65,000JPY

715,000JPY
※ In addition to the tuition fee for the year,
  the teaching material costs about 10,000 yen separately.
※ Annual excursions and extra-curricular tuition costs
  will cost approximately 10,000 yen a year.
※ After the admission procedure, the paid screening fee
  and admission fee will not be refunded.
Application period Entrance date
Entrance date
Application prriod
Study period
April
Octorbe to 10th of Nobember
2year
July
January to 10th of March
1year and 9months
Octorber
April to the end of May

1year and 6months
Intensive Course
Tuition fee
Application period
Study period
135,000Jpy( 45,000Jpy×3)
Every day
3months of more
Japanese Class
Ota-ku Tokyo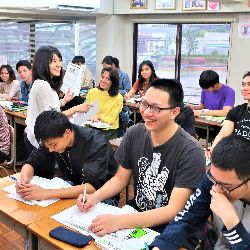 We mainly teach Japanese language classes for going to graduate schools, university, and Technical college in classes of 10 to 20 people. JLPT N1-N3 aims to learn Japanese.
Events
Yukata. Christmas Party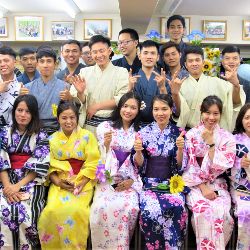 Cherry blossom viewing in spring, yukata festival in summer. Autumn is a speech contest. Winter is a Christmas party. There is an event of the Lunar New Year party.
Field trip
Mt.Fuji. Tokyo Disneyland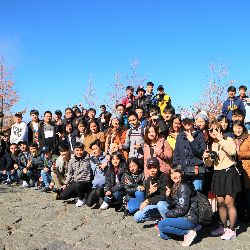 There are excursions to Mt. Fuji, Fujikyu Highland and Disneyland. The location of the excursion changes every other year.
Off-Campus
Kamakura. Mt.Takao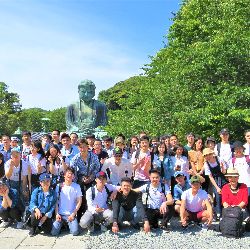 In order to know Japanese culture and life, there are off-campus classes in Kamakura and Mt. Takao in May. The places to go change every other year.
Airport transfer
Haneda. Narita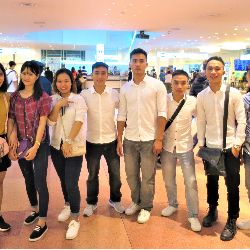 Transportation to and from Haneda Airport and Narita Airport.
Dormitory
TTS 3. Tmizawa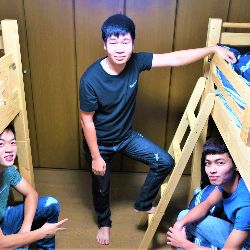 There are two dormitories. Housing costs are 23,000 yen to 28,000 yen. Both dormitories are within 10 minutes' walk of the school.

School History
Schools name

東京教育専門学院・多摩川校
TOKYO COLLEGE OF EDUCATION・TAMAGAWA SCHOOL

Address

3-9-6 Chidori Ota-ku Tokyo 146-0083 Japan

Representative

chairman ISAO SAKURADA  Principal MUNEHIKO KUYAMA

History

● Apr.1985 School estabished in Oimachi,Shinagawa-ku,Tokyo as TOKYO COLLEGE OF EDUCATION・
OI SCHOOL.
● Mar.1986 Started offering Japanese course
● Aug.1989 Received official accreditation from JAPFLE.
● Apr.1996 Moved school to current location.Changed names to TOKYO COLLEGE OF EDUCATION・
TAMAGAWA SCHOOL.
● Aug.1996 Received official accreditation from JAPFLE.

Capacity

80 People
3-9-6 Chidori Ota-ku Tokyo 146-0083 Japan
3-minute walk from Chidoricho Station (Tokyu Ikegami Line)
3-minute walk from Shimomaruko Station (Tokyu Tmagawa Line)